Vapesring Mega Plus Disposable Kit
Mar 30,2023 | CigBest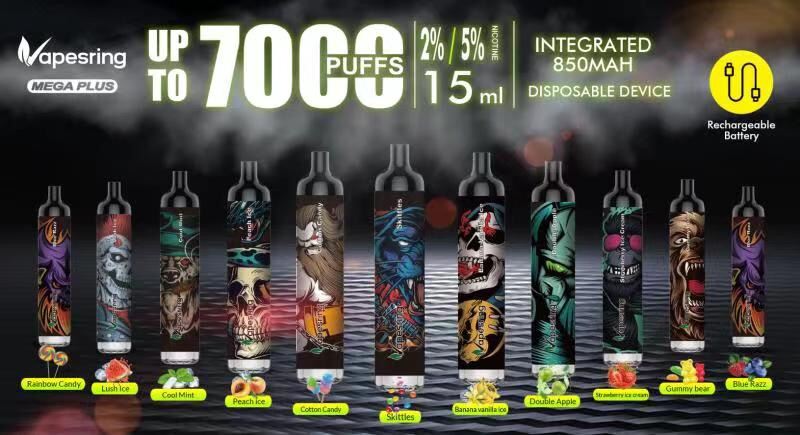 Vapesring is a cutting-edge brand in electronic cigarettes. According to user reviews after purchase, word of mouth is quite good.
Vapesring Mega Plus is one of Vapesring's disposable vape products series, which is specially designed for people with smoking habits. its 15-ml e-juice cartridge can produce up to 7000 puffs. Even if you are a heavy user of e-cigarettes, it can satisfy your use for about a week. Because of this, the Vapesring Mega Plus is much more economical than the 600 puffs products on the market.
The Vapesring is equipped with an 850mAh battery, which can normally be used for 3-4 days. There is a USB charging port at the end of the product, which can be used for repeated charging. Users don't have to worry about wasting e-liquid due to insufficient power. At the same time, the product also has an indicator light, through which users can understand the power status, which is very user-friendly.
Vapesring has prepared 12 popular flavors to meet people's different preferences. You can also buy multiple flavors at a time, and replace them. I believe that different flavors will bring you different wonderful experiences. Nic-Concentrate is 50G, equivalent to 5%, which can well meet the needs of smokers.
In addition, we have also upgraded the atomization technology to make the suction smoother and silkier. The appearance is designed with a very individual group case, which will look cool in your hand.
Comment